Using web tools to help strengthen business communication has become the new standard. Not only do web-tools offer more flexibility, but they are constantly evolving to better understand our needs and help us conduct business faster, easier, and more collaboratively. Our upcoming (free) webinar on Tuesday, March 8th introduces web tools for businesses of all sizes and will discuss the ongoing trends in business communications. To register, click here.
One evolution that has come from web tools has been the emergence of the mobile app counterpart. No longer do you have to be at your desk to get work done, now all you need is a smart phone and a signal to receive updates and conduct business. Below we have outlined 3 web tools that have powerful mobile apps that will help you do business, no matter where you are. 
1.  Evernote: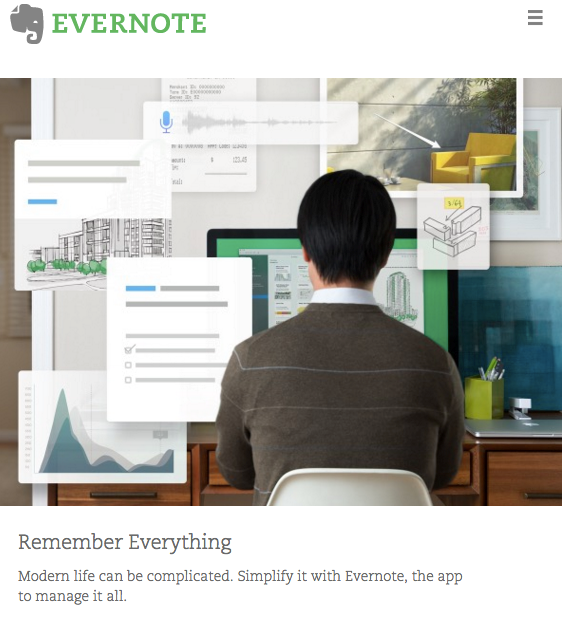 As Evernote states on their website, "From inspiration to achievement, Evernote is where your work takes shape. Write, collect, discuss, and present, all from one workspace." This popular web tool is a great way to organize your professional life. Whether you are taking notes, tracking tasks, or collaborating with your team- Evernote takes care of it all. The best part? Evernote instantly syncs across any computer or phone you use. You can start working on your laptop and then log in to the mobile app on your phone or tablet to continue the project from there. Evernote takes project management to the next level and helps you stay in front of your workload.
2. Dashlane
Dashlane is a web tool and app that allows you to breathe easy and concentrate on your work. A recent study from the company shows that the average number of accounts registered to one email address in the USA is 130! With all of those accounts comes a password that is connected to each one. Dashlane takes all of these passwords and replaces them with verified strong passwords- complete with a security score. These passwords are then encrypted and stored in your secure password vault. Dashlane then provides an automatic login for all of your accounts so you (and only you) have easy access. Dashlane's powerful technology carries over and syncs with their mobile app so you can have a secure login on any device. Dashlane also supports businesses and has special products specifically for teams.
3.  Flowdock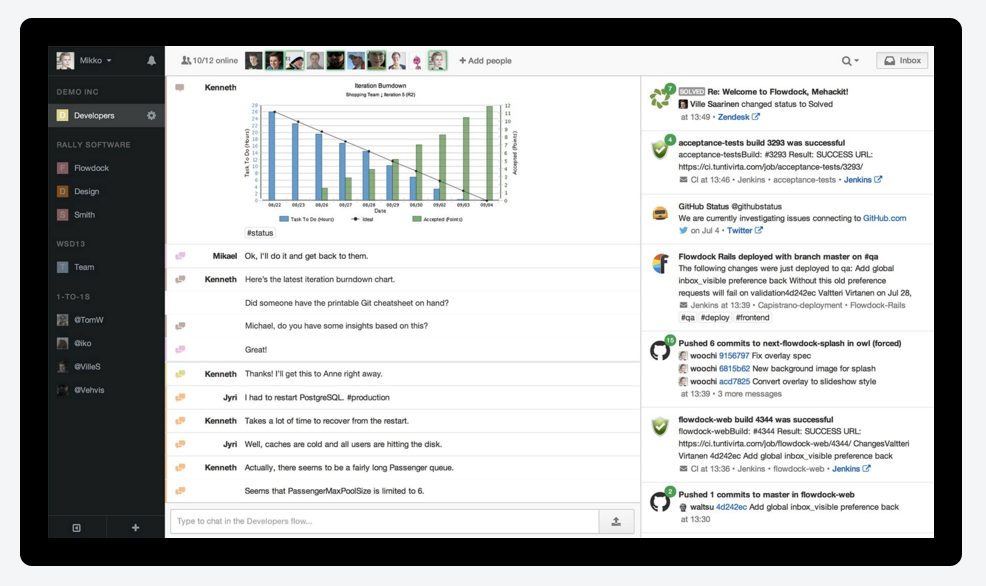 Flowdock is a web tool designed to strengthen business communication among teams. As stated on their website, "Flowdock is a team collaboration app for desktop, mobile & web. Work on things that matter, be transparent and solve problems across tools, teams & times zones." This powerful web tool and app replaces the need for Skype or Google chat and provides a professional group chat that lets you talk with your specific project teams, share files and access transcripts from past conversations. Flowdock is also equipped with a Team Inbox, which creates a space for work-related emails that are easily accessible. The mobile app allows you to keep in communication when you are on the go so you never miss a beat.
To learn more about different web tools you can use in your business and professional life, make sure to sign up for our FREE webinar on Tuesday, March 8th. For more details and to reserve your space, click here.