Adigo is about making the world a better place by connecting people and ideas worldwide with a partner-centric approach to conferencing and collaboration. Here's our story about how we got started down this road of striving for the heights of being a premium service provider.
My partner CJ and I (Brad) were on our way to visit Mike, our good friend from college while he was fighting brain cancer.  CJ and I had plenty of time to talk on our road trip, and since we've both started several successful companies, business was a topic we naturally gravitated toward.  Because of the nature of our trip, our minds were focused on the importance of people, too.  So one thing we discussed was how so many companies forget what should be their central focus – people!  In fact, they try to take people out of the equation as much as possible.  It bothered us both.
A People-Centric Service Model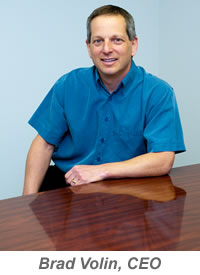 I had been taught a people-centered business philosophy from my father, who was also an entrepreneur.  I remember him getting so frustrated wondering why most business people didn't do what they said they'd do, or why they built processes that made it difficult to do business with them.
CJ and I had seen it countless times.  We laughed about the many nonsensical frustrations we encountered regularly.  Conference calls inevitably came up – we both used these services frequently and had assessed the conveniences and annoyances of them first-hand.  While the services were inherently helpful, if you wanted to talk to an actual person, you had to try multiple times to get through, navigate seemingly endless automated systems, and eventually reach someone only to have them read from a script and tell you that what you wanted wasn't within the scope of their processes.  (And that was after you actually got provisioned.  It was common in our experiences to have to wait weeks after signing up for a service to be able to use it.)
Some of my recent work experience before the road trip included being the Director of Products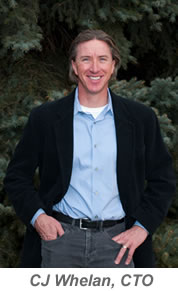 for Voyant, a manufacturer of automated conferencing equipment.  I knew the conference call industry well from that angle, and used those experiences in our conversation to highlight some of the issues I saw.  CJ had also been on the technology side of conferencing from the early days, and he was sure things could be done better from that perspective, making systems more robust and flexible.  And while the industry was dominated by large carriers, we also noted that smaller providers were finding opportunity to enter the conferencing business.
We knew we could make a difference.  We could provide a people-centric service model and couple it with a highly customizable conference system.  We could keep our focus on what people wanted and needed, including both excellent service and high-tech solutions.  We had to do it. Adigo (Conserto at the time) was born.
Partner-Centric Service Delivery
We both decided early on to have our customers think of us more like a partner than a vendor. And we knew, in order to delight our customers with high-valued service, we needed to hire and train the best staff possible. We not only train extensively, we also maintain one of the highest ratios of service specialists to customers. In addition, we match employees' strengths with the needs of our customers; and this serves to deepen the partnership between all parties.
We're fortunate to have such a dedicated and empowered staff of conferencing professionals consistently exceeding customer expectations. Still, I'm personally involved when we bring on new customers. I want to know how they use the tools, what types of calls they have, and about their specific industry and business.
Invariably, there is a certain insight and suggestion we can make that will optimize the tools a little bit better and more specifically to their needs.  Our culture is based on mutual respect, helping each other, and always doing the right thing by the customer.  We are everything opposite the big box carrier type of provider.  We're innovative, dynamic, and flexible, and we work to say 'yes'.
What do I mean by "we work to say 'yes'"?  Since we built our own technology, we were immediately appealing to customers that wanted something a little bit out of the ordinary. Customers said it was so refreshing to hear that we'd try to find a way to meet their requests even when it wasn't part of what we offered right then.
For example, during the last 5 years, we received repeated requests for international requirements.  After delving into the international arena, we were hit with significant amount of fraud, which is unfortunately quite common.  In response, we developed multiple hardware and software innovations so that we could provide flexible international services while minimizing the fraud.  We have continued our focus in this area.  We now have the best international delivery in the industry – no one comes even close to what we can do.  As more businesses have international relationships, people hear about our capabilities and seek us out.
Business is Best when it's Personal
The competition is fierce and the technology changes quickly, but that's part of what makes it fun.  Although Adigo isn't the right choice for every organization, for our type of customer, I know with 100% certainty we are truly the best provider in the industry.  We're the ones they can call with special requests, the ones who care to find out about what they're doing and how we can best meet their needs, and the ones who develop our technologies specifically to cater to those needs.  While most providers focus on removing the human element, we'll stay true to a premium and human product.
Business is personal.  It's about the people.  I'm glad to report that Mike, our friend with cancer, beat the challenge and is thriving.  And I'm glad Adigo is thriving, too, connecting people and ideas worldwide.  Our foundation was built upon helping a friend, and to this day, our vision is to make the world a better place.
If you want to do business with a company focused on people, click here for more information about Adigo, or just give us a call!