"The key to successful leadership is influence, not authority." –Kenneth H. Blanchard
The ability to influence is an essential but difficult skill to master within the workplace. As an influencer you must be able to change minds, shape opinions, and move others to act- all while being respected. Though this might seem like a daunting task, there are proven techniques and skills that can be used to increase your influence and strengthen your leadership within the workplace, regardless of your industry or position.
Join us for this free webinar as we look at the techniques of influential leaders and break down ways to apply these skills into your own professional career.
Date: Tuesday, November 10th
Time: 1:05PM-1:25PM, Eastern Time (1:05 ET / 12:05 CT / 11:05 MT / 10:05 PT)
Agenda: Presentation (15 min), Q&A (5 min)
Join us live for a discussion where we'll discuss key strategies to increase your influence at work. Key discussion points include:
Influencer styles. Do you assert, convince, negotiate, bridge or inspire?

The marriage between influence and trust

The importance of relationship building

The power of being present

Building on your personal strengths
Who should attend: consultants, business development, department managers, executives, call hosts, call participants, IT Managers and Directors, Telecom Managers and Analysts, Administrative staff, Office Managers, Event Planners
There is no cost to attend this webinar.
Hope to see you on the webinar!
Best,
Brad
Meet the author…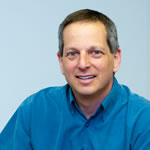 Brad Volin heads up the Sales and Marketing department, and is excited about expanding the company internet presence, especially into social media. Brad has a BS in Mechanical Engineering from M.I.T. and an MBA from Harvard Business School. Brad has been in the conferencing industry for more than 10 years.